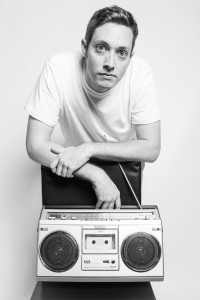 Over the last sixteen years, award-winning Los Angeles based DJ A-Ko has developed turntable skills that can only be described as superhuman. He can leap multiple genres in a single bound and cut records with ninja precision. His sets are full of exclusive remixes and edits, and his performances have been known to shake dance floors to their core. A-Ko whips crowds into a frenzy with his signature blend of bass heavy club music and current hits accented with show-stopping turntable tricks.
Getting his start in western New York, DJ A-Ko earned a solid fan base in the region through multiple radio shows and club residencies. His hard work led him to win Rochester City Newspaper's award for "Best Local DJ."  The term "local" no longer really applies, however, as A-Ko has performed all across the country. He is just as at home behind the decks at a club as he is DJing for a small private party or a Fortune 500 company.
Upon moving to Los Angeles in 2012, A-Ko hit the ground running.  His skills were quickly discovered by Scratch DJ Academy, where he has been able to share his advanced mixing and scratching techniques with the next generation of DJs. He was also chosen to compete in the 2015 Red Bull 3style DJ battle, further cementing his impact on the west coast's club scene.
A-Ko's list of accomplishments is long, but he knows that this is just the beginning. Lace up those kicks, because if you're not ready to dance… you'd better be ready to run.
Corporate Clients

---